Boeing
defence products at Singapore Airshow include the Republic of Singapore Air Force (RSAF) F-15SG fighters, as well as AH-64 APACHE and CH-47 CHINOOK helicopters. A US Navy P-8A POSEIDON, two F/A-18F Super HORENT aircraft and a US Marine Corps MV-22 OSPREY were scheduled to be on static display. A US Air Force C-17 GLOBEMASTER III was also scheduled to participate in the show flying display and was also to be on static display.
"
This marks a very special year for Boeing as we celebrate our Centennial
,"
Skip Boyce, President, Boeing Southeast Asia
, said. "
We are stronger, more competitive and more innovative than ever as we launch our second century. Much of this success is credited to the partnerships forged over the years in markets such as Singapore and the rest of Southeast Asia, where we have been present for almost 70 years
."
Boeing will commemorate its 100th anniversary on 15 July 2016. The company's exhibit features interactive displays, operator consoles for the P-8A POSEIDON and Maritime Surveillance Aircraft, as well as models of the
Insitu
ScanEagle unmanned aerial system (UAS) and other products. Boeing also has an F-15 Simulator in the RSAF exhibit area.
US Navy P-8A POSEIDON at Singapore Airshow 2016.
Boeing also continues providing innovative and affordable products and services to meet the defence and security needs of customers in Southeast Asia, from maritime surveillance to disaster relief missions. "
Our goal is to provide the right capability, at the right time, and at the right cost for our partners in the region and around the globe
,"
Jeff Kohler, Vice President, Global Sales, Boeing Defense, Space & Security,
explained. "
And we are ready to help sustain those capabilities through their entire lifecycle
."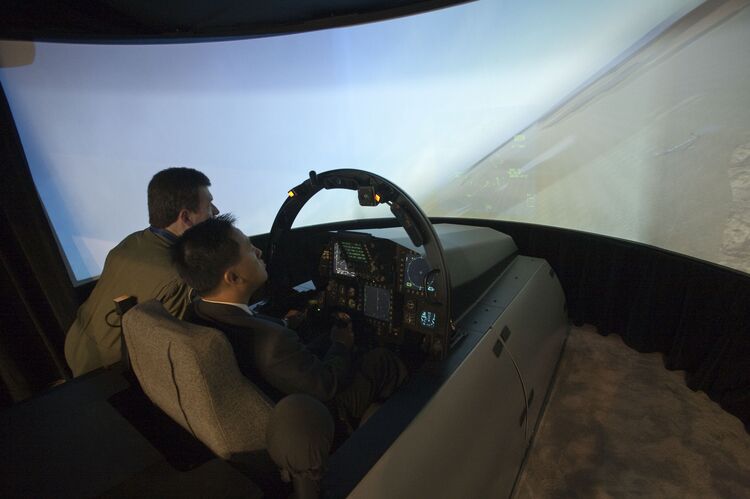 A Singapore Airshow attendee tries out the Boeing F- 15 SG EAGLE Simulator.
Republic of Singapore Air Force F-15S
Singapore Armed Forces' CHINOOK helicopter.