Lockheed Martin
has announced its $9 billion purchase ($7.1 billion after tax breaks) of legendary helicopter manufacturer
Sikorsky
. The move comes after the new head of
United Technologies Corporation (UTC)
chief executive Gregory Hayes decided that making jet engines, air conditioners and elevators was collectively better for business than the $7.5 billion that Sikorsky contributed last year.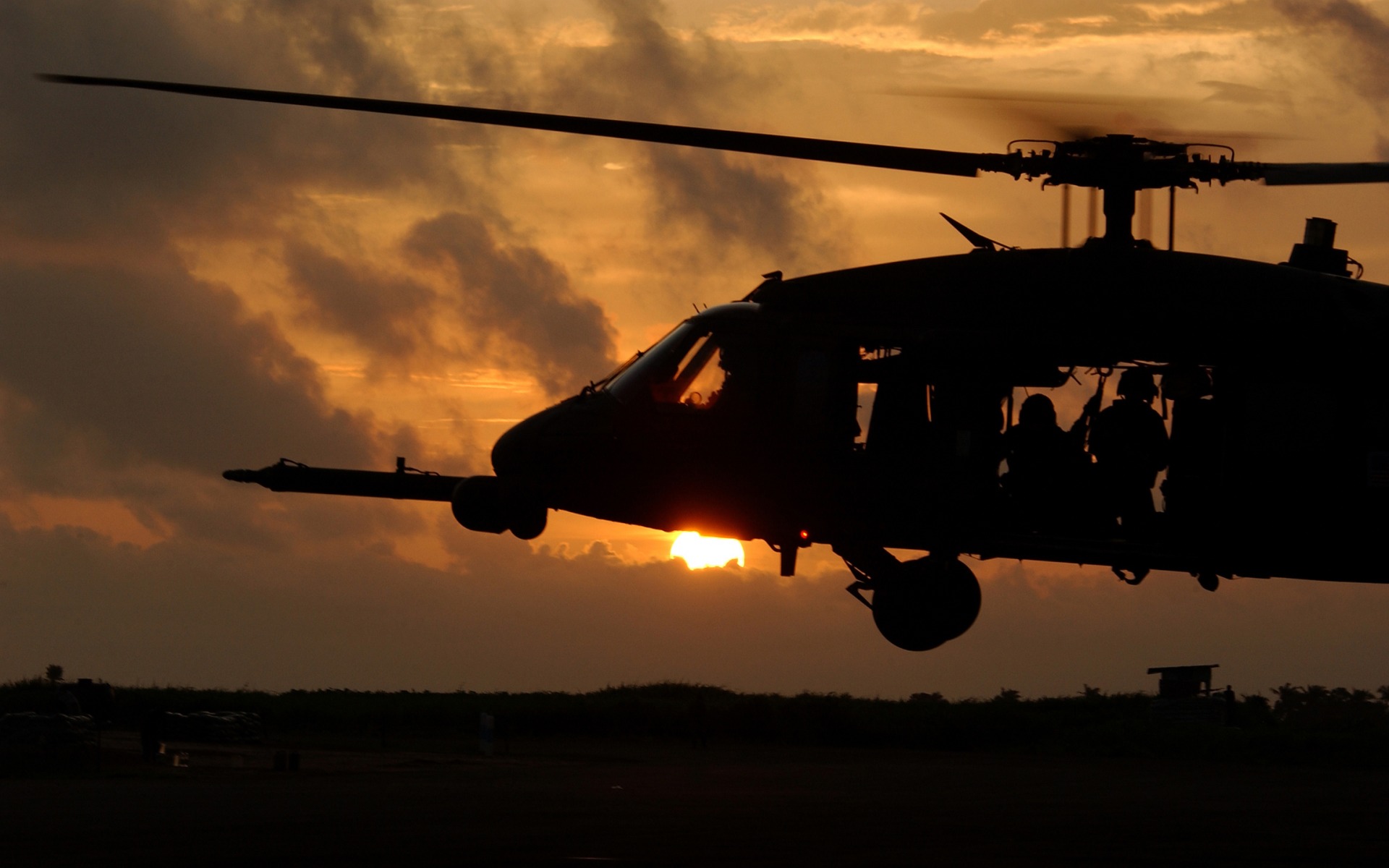 HH-60 PAVE HAWK
Sikorsky has been the US Department of Defense's (DoD) biggest and most consistent helicopter supplier across all of its services in recent times. The UH-60 BLACK/SEA/PAVE/JAY HAWKs are the foundation of the US military's utility helicopter strength. Now, having taken fat profits from the US taxpayer for decades, UTC is no longer prepared to ride the lower profits now expected as the business transitions between the decline of the UH-60 and the rise of the CH-53K, as well as the arrival of the Future Vertical Lift rotorcraft (if indeed the
Boeing/Sikorsky
design ultimately succeeds against
Bell Helicopter
's V-280 tiltrotor or any other, as yet, unidentified competitor).
Here is the first curious anomaly. What does this move say about UTC's belief that it will deliver the CH-53K to schedule now with the capability as advertised, as well as believing that there is an international market in addition to its prime customer, the US Marine Corps (USMC), who will sign up to buy this new Leviathan of a rotorcraft?
Further, what measure of confidence does this demonstrate that the UTC Board ascribes to its joint venture development, the SB.1 DEFIANT for the Joint Multi Role Technology Demonstrator (JMR TD), with partner Boeing? And has not the work of Sikorsky Innovations, the internal think tank within Sikorsky, which is described by the company as, "
dedicated to demonstrating innovative technology solutions to the toughest problems in vertical flight
," been sufficient to show that there is a bright future ahead for rotorcraft? If they have seen all of this, and still reason that there is more to be gained from selling the company for $1.5 billion over its annual profit contribution, then there appears to be something seriously wrong somewhere.
Either Lockheed Martin has more money than sense, or the UTC Board has just parted with the 'Crown Jewels' of rotorcraft development in the next generation. So why has Lockheed Martin, an organisation that specialises in helicopter integration not manufacture, bought legendary steel bender Sikorsky?
Perhaps a better question might be to ask why Boeing did not buy the mighty American rival. Is it that they too do not see a bright future for the rotorcraft business? While Boeing has a strong suit of helicopter manufacturing capability already under its belt and is still going strong with the seemingly endless production lines turning out manufactured and re-manufactured AH-64 APACHE and CH-47 CHINOOK helicopters, its rotorcraft research and development (R&D) has almost become the 'bastard child' of its innovation.
The AH-64 APACHE was developed by Hughes Helicopters, then McDonnell Douglas and has only owned by Boeing since 1997 during which time it has pushed forward the evoltion of the helicopter throught the AH-64D and now the AH-64E.
The CH-46 and CH-47 were initially designed by Boeing Vertol although the current AH-6 can trace its design pedigree back to Hughes Helicopters OH-6 CAYUSE.
The RAH-66 COMANCHE armed reconnaissance helicopter programme for the US Army, also a joint venture with Sikorsky, was cancelled in 2004 after $7 billion had been spent on its development. Perhaps memories of this not only spooked the UTC board into a lack of faith over its design for the JMR TD, but also were too painful for Boeing executives to contemplate in taking Sikorsky and going into the uncertain future of rotorcraft, 'alone and unafraid' as their army aviator customers would say.
One of the reasons for Boeing's reluctance to buy Sikorsky may be then that Boeing is really more of a, "
company that makes helicopters, not a helicopter company,
" as several insiders have described it.
Cutting to the chase, there is little appetite for Boeing to 'go it alone' these days in terms of helicopter innovation. Both of its most recent major projects, the V-22 tiltrotor and the coaxial SB1 DEFIANT have been through joint ventures with Bell Helicopter and Sikorsky respectively.
SB-1 DEFIANT Concept of Sikorsky-Boeing rigid rotor coaxial compound helicopter. Lockheed Martin will now partner with Boeing over this development, which is in direct competition with Bell Helicopter's V-280 VALOR tiltrotor, a platform in which Lockheed Martin is the prime contractor for many of the systems...
Its decision to back Sikorsky's coaxial design as the next generation helicopter in the US Army's JMR TD seemed to suggest that it was not confident enough to go it alone and wanted to share the development costs and risks. However, that meant turning its back on tiltrotor technology as the solution for the future, a curious position to be in at a time when the first official international sale of the V-22 OSPREY to Japan was finally officially announced and there appears to be a growing murmour that tiltrotor actually has a future not only in the military sector but also as a commercial aircraft for runway free passenger transportation.
This now means that Lockheed Martin will partner with Boeing over the development of the SB.1 DEFIANT, which is in direct competition with Bell Helicopter's V-280 VALOR tiltrotor, a platform in which Lockheed Martin is the prime contractor for many of the systems. The DOD must be wondering how this will all manage to work out in delivering competitive, value-for-money systems that are not subject to incestuous contractual and development relationships. Perhaps this opens the door for Europe's rotorcraft manufacturers to re-evaluate their assessment of the FVL competition.
Almost as an after thought, ownership of the long-running CH-53K development means that Lockheed Martin will now be in direct competition with Boeing in the heavy lift market, going toe-to-toe for sales against the well established CH-47F CHINOOK.
And in case you had forgotten, there are also three more classes of FVL rotorcraft to consider beyond 2030: Light, medium and ultra.
Andrew Drwiega, Special Correspondent