Malaysia has been a focus for Turkey's defense industry for quite some time now. Turkish companies have secured a number of defense industry deals, worth millions with Malaysia. The deals, which reflect a concerted effort by Turkish defense companies to increase exports to South-East Asia, will provide the country with armored vehicles, military electronics and rockets. Here is a rundown of the most important contracts.
According to Mustafa Şeker, Head of SSM Naval Platforms Department, Malaysia is among the potential customers of the Type 209-class diesel/electric submarine, MILGEM corvette and 12.7mm Stabilized Remote Control Weapon Systems (STAMP) of the Turkish defence industry.
At LIMA 2011,
Dearsan Shipyard
signed an MoU with
Global Gate Defence Systems Sdn Bhd
of Malaysia to cooperate in meeting the Malaysian Navy's patrol boat requirement over TUZLA-class patrol boats.
In 2006
FNSS
signed a $10 million valued MoU with
DEFTECH
for the supply of spare parts and technical services for the ACV-300 ADNAN Armoured Combat Vehicles (ACV) for the Malaysian Land Forces. FNSS and DEFTECH have in 2000 signed a $278 million contract for the procurement of 211 (in 11 different configurations) ACV-300 ACVs, 65 of which were co-produced and assembled in Malaysia. Deliveries were completed in late 2004. In 2008, a $136 million contract signed between the Malaysian government and FNSS/DEFTECH for the procurement of 48 further ACV-300 ADNAN ACVs in seven different configurations and a $16.8 million contract for eight ACV – Stretched (ACV-S) vehicles fitted with a 120mm TDA 2R2M rifled mortar system. Subcontractor FNSS, which has a $82 million share under this contract, completed production of the vehicles and shipped them to Malaysia during the second half of 2009, where they were assembled at DEFTECH's facilities. The final assembly of the vehicles has been completed in 2010 and the integration of 120mm mortars vehicles was expected to enter Malaysian Land Forces by the end of 2011.
ACV-300 ADNAN (Photo: FNSS)
Aselsan
delivered seven ASKARAD surveillance and fire adjustment radar systems and 32 Day Night Thermal Sight System [DNTSS] for the first batch of ACV-300 ADNAN ACVs and 12 further DNTSS for the second batch.
FNSS
developed a Tracked Logistics Carrier version of the ACV-S for the Malaysian Land Forces, but is yet to receive a formal contract.
On 22 February 2011, a $559 million contract was signed between
FNSS
and
DEFTECH
of Malaysia for the joint design, development, production, and logistical support of 257 PARS 8x8 wheeled armoured combat vehicles (in 12 configurations) for the Malaysian Land Forces. Deliveries will span over seven years with various qualification tests before their delivery to the Malaysian Army by the end of 2013.
On 22 February 2011,
Gate Electronic
signed a Joint Venture (JV) agreement with
Global Globe Sdn Bhd
of Malaysia for the production of EW systems for land and naval vehicles and the production of UAVs. Gate Electronic also carried out negotiations with a Malaysian company to provide repair and maintenance services to COUGAR/Super PUMA avionics.
On 22 February 2011,
MİKES
signed a cooperation agreement with
National Aerospace and Defence Industries (NADI) Sdn Bhd
, covering the modernisation of electronic warfare systems on board of Malaysian Air Forces aircraft and replacing aging systems with MİKES built AN/ALQ-178[V]3R RWR and ÖZIŞIK CMDS.
In 2006
MKEK
secured an export contract from Malaysia for the delivery of an undisclosed number of
Girsan
's YAVUZ 16 pistol family and MP-5 submachine guns for the police and Malaysian Special Operations Force. Girsan has delivered thousands of YAVUZ 16s to Malaysia so far.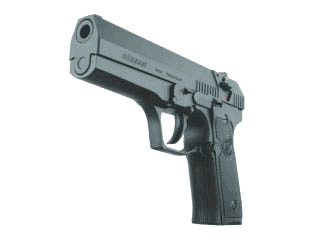 YAVUZ 16 Zirve 9mm Luger Pistol (Photo: Girsan)
On 22 February 2011 an MoU called for the modernisation, modification and system integration of air platforms, signed by
TAI
and
NADI
.
In February 2010,
Yonca Onuk JV Shipyard
secured a $100 million contract from Malaysia for the construction and delivery of 10 MRTP16 Fast Intervention Boats to the Malaysian Maritime Enforcement Agency (MMEA) together with its local partner
BYO Marine Sdn Bhd
. Four of the boats will be constructed at Yonca Onuk JV shipyard in Istanbul and the remaining six at BYO Marine Shipyard in Malaysia. The MMEA took delivery of the first of four MRTP16 FIBs from BYO Marine Sdn Bhd in December 2011 during LIMA 2011. Construction of the 5th boat has been completed in December, as well. Furthermore, Malaysia has declared its interest in Yonca Onuk JV's MRTP24/U and MRTP34 fast patrol boats.
Sünnetci
For more information about this technology, please see MILITARY TECHNOLOGY 4/2012 and/or NAVAL FORCES II/2012, available at the show at 3P29.