At IDEX 2015,
Rockwell Collins
is showcasing its latest technologies for ground-based military operators, advanced avionics and enhanced simulation and training solutions.
At the expo, Rockwell Collins intends to establish new strategic partnerships and announce plans to continue expanding operations in the Middle East, all part of a larger strategy to better serve the company's growing customer base in the region. "
Since establishing our presence in the region, we have continued to add new business development and program management resources, and further tailor our product offerings to the unique needs of our customers here
," said
Claude Alber, Vice President and Managing Director, Europe, Middle East and Africa for Rockwell Collins
. "
IDEX is a critically important show for us to meet with current and prospective customers in order to establish new relationships and demonstrate our commitment to the region
."
Products and services on display at Rockwell Collins' exhibit (
#02-B20
) throughout the show include:
Body worn FIRESTORM Integrated Targeting System, a new lightweight version that provides a scalable targeting capability for use on foot in a highly mobile role as well as for static applications. Based upon the most widely used joint fires system in the world, it delivers the highest levels of accuracy, maintains full digital interoperability with a wide range of coalition aircraft and artillery systems, and has a new intuitive, easy to use interface.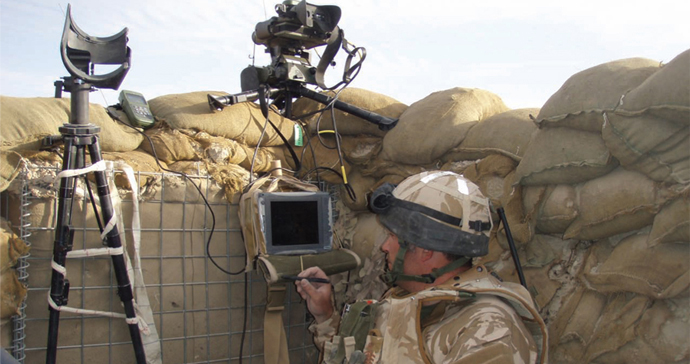 FIRESTORM Integrated Targeting System
An advanced cockpit concept for fighters and trainers with a fully integrated environment that enables the design, development, integration and testing of avionics, systems and training components. The demonstration is augmented with the use of a high fidelity visual system providing the synthetic environment for both 'out-the-window' and sensor views.
Pro Line FUSION integrated avionics system for enhanced situational awareness and operational efficiency. The system integrates and displays essential flight information through graphically rich interfaces, including high-integrity head-up guidance featuring synthetic and enhanced vision, and the industry's first touch-screen flight displays. Pro Line Fusion is available on a wide variety of commercial and military aircraft ranging from business jets to air transport to military tankers.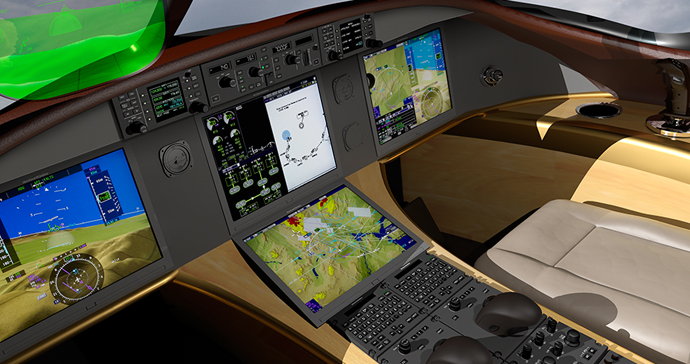 Pro Line Fusion from Rockwell Collins is an award-winning fully integrated flight deck with unsurpassed and pioneering features for business and commercial aircraft.
REALFIRES, a high fidelity, scalable and transportable training solution for joint fires operators. This latest simulator fully integrates with Rockwell Collins' FIRESTORM targeting system, offering full flexibility from deployable front line trainers to fully immersive school house systems that all facilitate command, control and communications for field training of tactical air control parties, air support operations centews and air liaison officers.
CORE simulation architecture, a highly flexible, adaptable hardware/software system architecture allows value-added third-party system integration and customization. CORE simulation architecture can offer concurrent avionics and subsystem development with real-time simulation and training applications.
EP-80 image generation system, Rockwell Collins' latest image-generation product features EP2 run time with standard commercial off-the-shelf graphics cards. The EP-80 offers highest-quality visuals while maximizing value for customers, providing whole earth environment, high-end sensor option and enhanced weather simulation.
Rockwell Collins is a pioneer in the development and deployment of innovative communication and aviation electronic solutions for both commercial and government applications. Our expertise in flight deck avionics, cabin electronics, mission communications, simulation and training, and information management services is delivered by a global workforce, and a service and support network that crosses more than 150 countries.
For more information please see MILITARY TECHNOLOGY #2/2015, available at the show and on booth #C1 10-11.