BAE Systems
unveiled its new BvS10 BEOWULF fighting, troop-carrying and logistics vehicle, based on the company's VIKING BvS10, that was initially designed in Sweden for the UK Royal Marines, at DSEI 2015 in London on 15 September.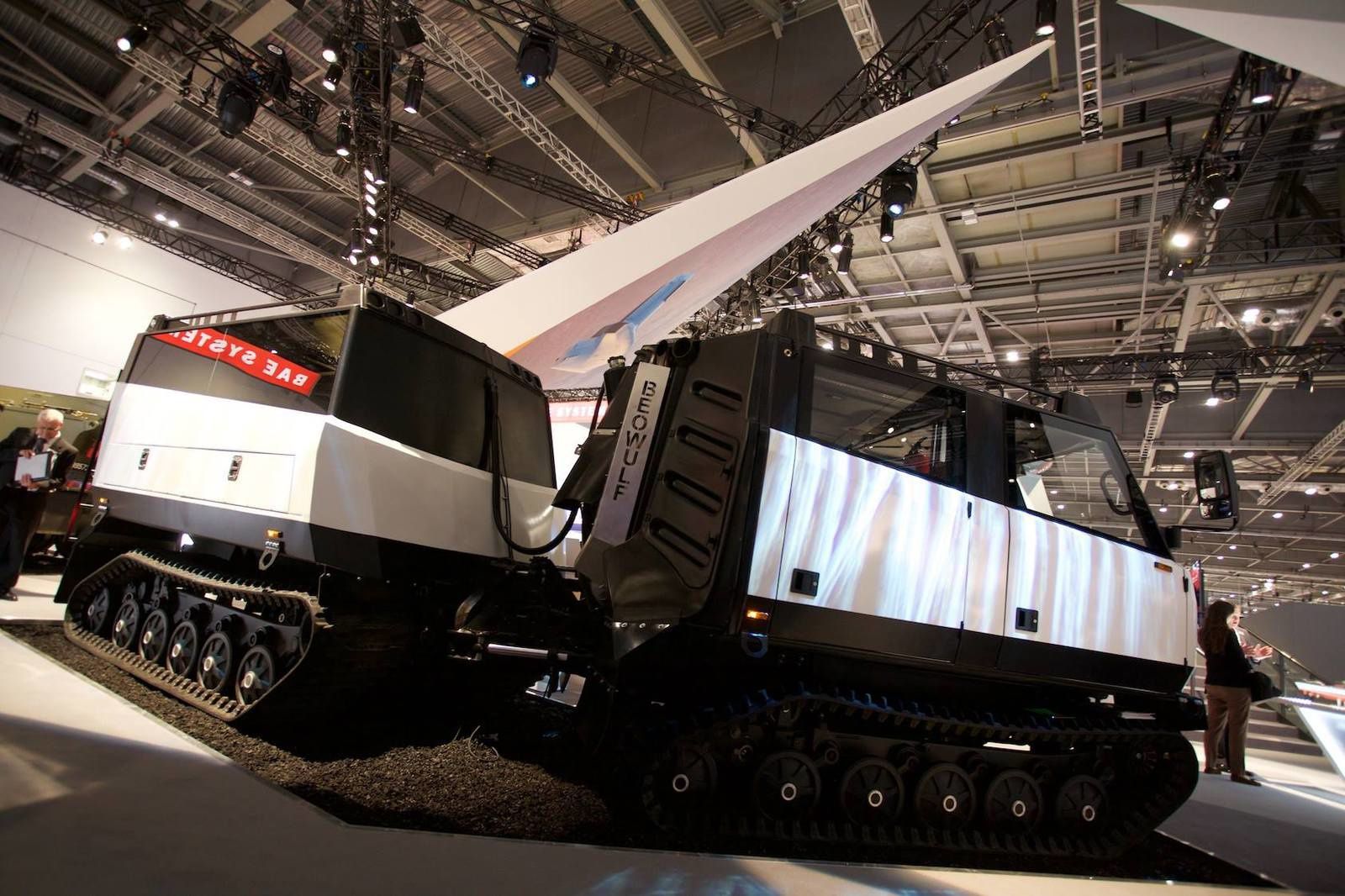 BEOWULF has a payload capacity of 8t and built-in flexibility with special role cabins in the rear car to carry a combination of personnel and cargo. The vehicle can traverse through water, swamps, snow and soft sand; and climb 45° slopes. It features increased crew comfort and visibility, and is easy to maintain and support, resulting in reduced operational costs. Designed by
BAE Systems Hägglunds
as the successor to the company's successful unarmoured Bv206 off-logistics vehicles, over 11,000 of which have been produced over the last 40 years, BEOWULF closes the gap between Bv206 and BvS10.
BEOWULF is to compete in a recently declared requirement from the UK Royal Marines for approximately 230 vehicles, in a range of variants to replace the Marines' 350 Bv206s.